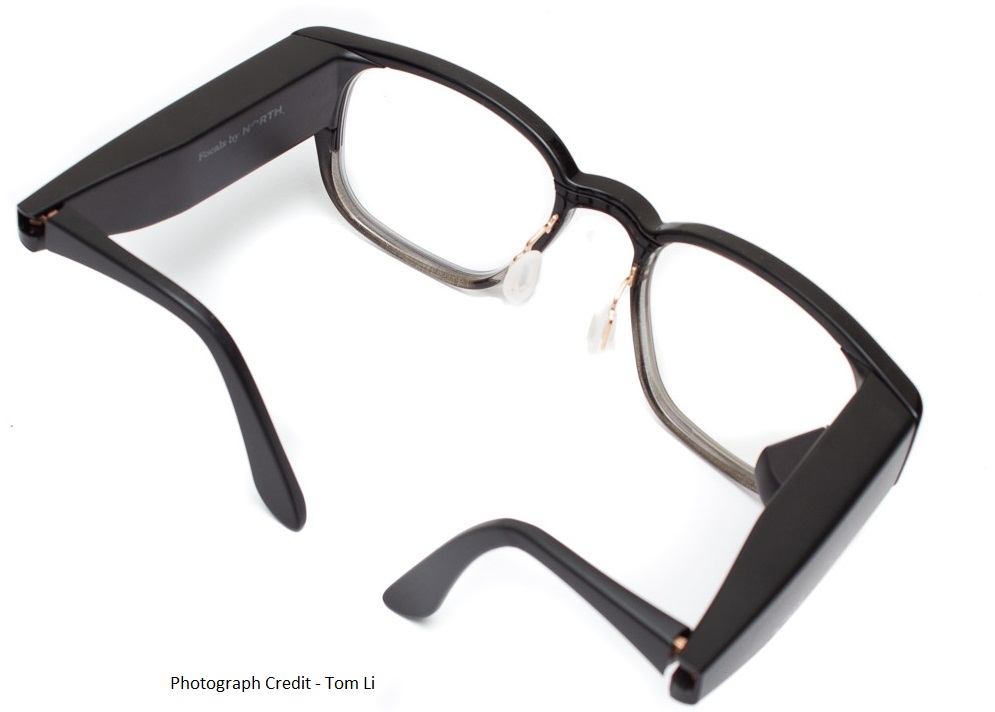 North, the Waterloo-based consumer smart glasses company, announced today the second iteration of its stylish smart glasses: Focals 2.0.
The Focals 2.0 now folds like regular glasses.
The Focals smart glasses hosts a tiny projector inside the leg of the glasses. Its output is then reflected directly onto the user's fovea via a special area on the lens; creating a clear image without needing the eye to focus. When connected to an Android or Apple smartphone, users can scroll through weather, turn-by-turn directions, and notifications using a control ring that fits on their fingers. In February 2019, North announced that prescription lenses for Focals have entered full production.
Pricing and availability have yet to be announced. So you will have to give an I.O.U. if you were planning to give these glasses to that loved one who is a techie.
Here is the complete story from Tom Li @itbusiness.ca