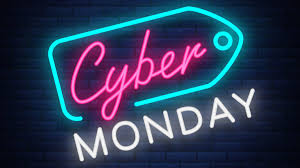 Think carefully about shopping on a company-owned computer or smartphone. Your employer may not approve.
Then be careful of where you shop online. Just because a seller is on Amazon or eBay doesn't mean the products being sold are legitimate. Lots of people sell knockoffs, or take your money and never ship the goods.
A key thing is to research prices of what you're looking for before you buy. That way you know if a deal is too good to be true.
If you use apps to shop, make sure to download them from a legitimate place like the Google Play Store or the Apple Store.
Remember, the padlock in the address bar doesn't mean the web site is legitimate. It only means the site uses encryption. That only provides protection for payment transactions if the site is real, not one created by criminals.
When it comes to checkout and paying for goods if you have to create an account remember to use a unique password that isn't the same as you've used on other sites.
Police often advise people to pay for goods online with credit cards because banks will refund money if sellers are fraudulent. On the other hand, if a web site is hacked credit cards might be scooped up. That's an argument for using Apple Pay, Google Pay or PayPal. shouldn't have to log in again to checkout. That's a sign someone wants to steal your payment data. Look carefully at the web address of the service that's processing your purchase. If it looks suspicious don't trust it.
Here is the complete story from Howard Solomon, contributing reporter on cyber security for ITWorldCanada.com.