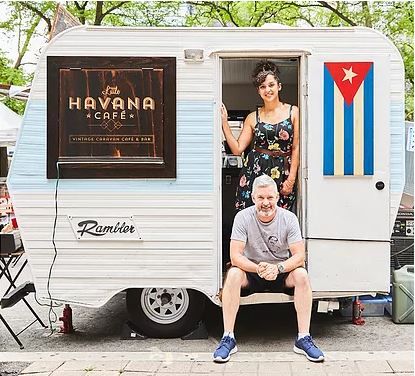 The owners of a Toronto coffee stand say Square Canada has told them they can no longer use the popular payment technology because of concerns the coffee stand is selling beverages made from Cuban coffee beans.
Square Canada allows customers to tap or swipe their financial cards to pay for things — in this case coffee from Toronto's Little Havana coffee stand
https://www.thelittlehavanacafe.com/
Little Havana's co owner, Monica Mustelier, said she'd been in contact with the technology company regularly since late August, after $14,000 in customer payments collected using Square never made it into her TD Canada Trust bank account.
According to Mustelier, Square Canada told her the tech company uses the U.S. bank JPMorgan Chase & Co. to process payments, and the bank cannot or will not release the funds due to potential concerns over Little Havana's Cuban coffee beans.
"I was kind of shocked and mad, because we're a Canadian company using Cuban goods bought and sold in Canada," Mustelier told CBC News Monday.
Mustelier legally imports the coffee beans through a Montreal distributor. The U.S. has a financial and commercial embargo against Cuba, severely limiting dealings with Cuban interests. Mustelier is Canadian and says she has no idea why a U.S. embargo is affecting her Canadian business.
She says Square Canada has told her, the company is still working on refunding her the $14,000.
In the meantime, Mustelier is now looking for a payment system that uses Canadian banks only, to process transactions.
Here is the full story from John Lancaster Senior Reporter, CBC Toronto