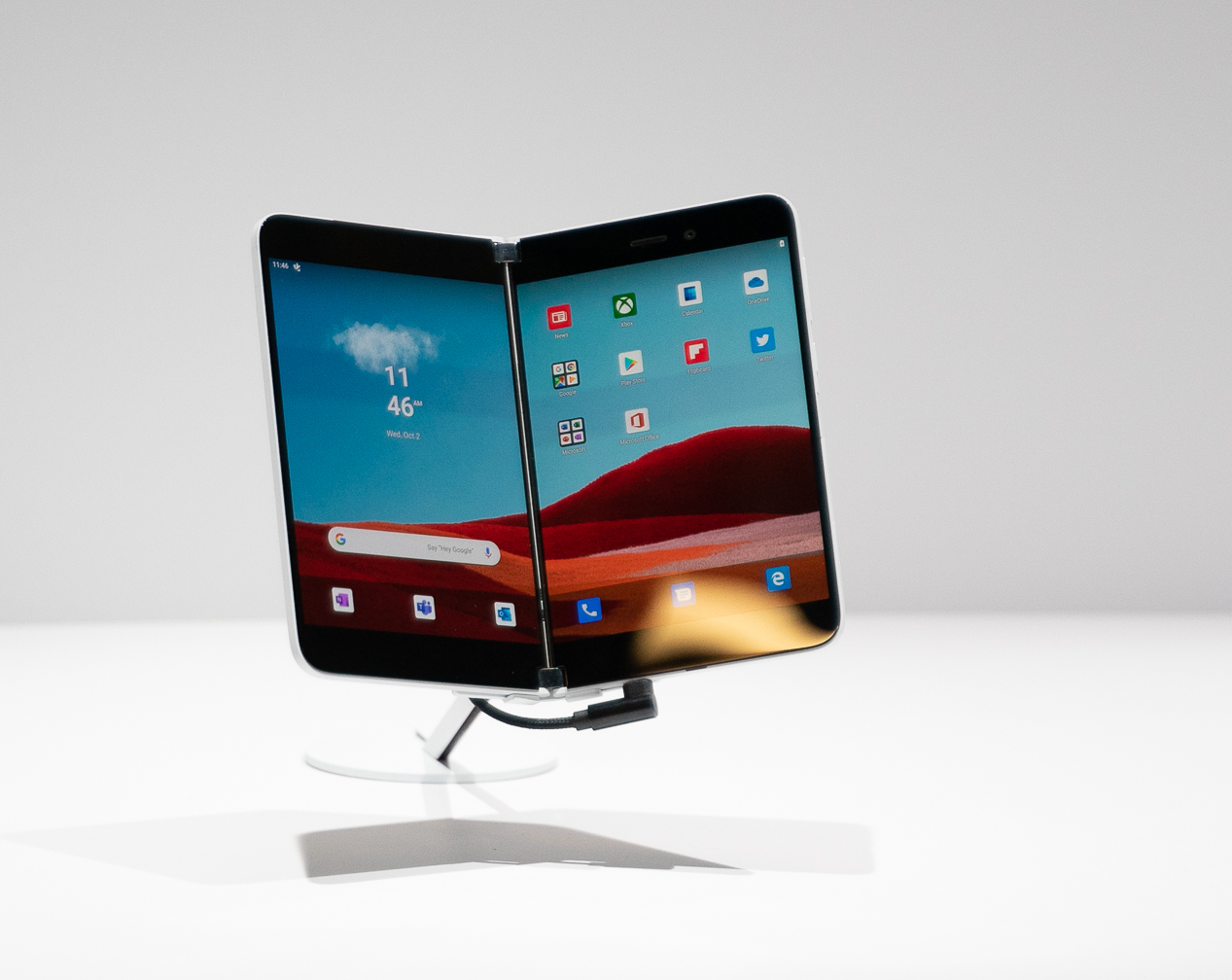 At its Surface launch event in New York last week, Microsoft made an unexpected move and unveiled the Surface Duo, a foldable Surface tablet smartphone
The Surface Duo is absolutely massive. A single half is large enough to dwarf the Galaxy Note 10 Plus, making it nearly impossible to fit into pockets.
Details of the Surface Duo are scarce, but we do know that it's running Android. Although Microsoft has made absolutely no comments regarding its specifications, the Android system is a good indicator that it will be running some sort of mobile chipset.
The Surface Duo will land in holiday 2020 for an undisclosed price.
Here is the full story from Tom Li at IT business.ca